Extended Batteries Reviews
Tech Media About Mugen Power
Anton Nagy, PocketNow.com - "On the extreme end of things, while constantly using the phone throughout the day, we got close to 17 hours of battery life out of which the screen was on for over 14 hours. Not bad!"
Cory Gunter, Android Community - "Before I continue on I'll just go ahead and post up my results for everyone to see. The Mugen Power 3900 Ext Battery made my Galaxy Nexus last for 2 days and 7 hours — the entire weekend!"
Alvin Ynanez, Android Authority - "I was left with 15% of power after about 36 hours of moderate Web browsing, several minutes of phone calls, SMS messages, light watching of YouTube videos and local video files, occasional photo snapping and a few minutes of 1080p video capture, some light gaming, reading and writing emails, chatting on Google Talk, and other day-to-day smartphone tasks."
Steve Litchfield, All About Symbian - "The 3000mAh claim feels about right, I ran my 808 for a whole (long) weekend (so over 60 hours) of normal use on a single charge and still had some battery power left."
Tim Stevens, Engadget.com - "Testing out this Mugen battery on my VZW Note II. Over 48 hours in and am still at 44% charge."
Pat Yen, Examiner.com - "There is so much power that it became a chore to try and drain there battery for testing. The phone lasted well over 16 hours of continuous use running battery taxing applications like WAZE."
Erica Griffin, Youtube Tech Blogger - "...This battery can last up to 2 days of pretty heavy use, several days for light use and is capable of 9 hours of battery life!!! This is the real deal and I love this battery!"
Dhruv Bhutani, Fonearena.com - "Coming to battery performance itself, the unit lives up to its promise and delivers what its says on the box. The battery pack has got us out of many sticky situations where having that extra amount of juice was very helpful."
Mugen 6400 mAh Extended Battery for the Samsung Galaxy Note 2 Youtube Video review from wwjoshdew
Mugen Power 3000mAh and 1500mAh extended batteries for Nokia PureView 808 reviewed by Steve Litchfield on AAS!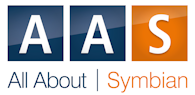 "We kept 3G data always on. Autosync was on, as were Location Services like Google Now. Here are our battery test results from a day of Complete Power Use:"
http://unleashthephones.com/2012/10/05/untether-your-android-with-mugens-4000mah-battery-for-the-galaxy-nexus-review/
KiDiGi USB Desktop Charging Dock for Samsung Galaxy S III review by RaulReviews.com
*GALAXY Note* Mugen 5400mAh Extended Battery Review/Experiences (VERY DETAILED) By Erica Griffin(She is awesome!)
Samsung Galaxy Nexus
4000mAh

extended battery reviewed at RaulReviews.com!
Verizon Samsung Galaxy Nexus
3900mAh

[HLI-I515XL]extended battery reviewed at Android Community
Samsung Galaxy Note 4500mAh extended battery [HLI-N7000XL] video-review by Batista70phone.com
Appreviewa made a video review of our Samsung Galaxy S 2 3200mAh Extended Battery
HTC Sensation
3600mAh

[HLI-Z710EXL] video review from RaulReview.com
Samsung Galaxy S 3200mAh Battery reviewed by Marques Brownlee from @droiddog
HTC Desire 3200mAh reviewed by RED-GSM from Croatia
Samsung Galaxy S II 3200mAh battery reviewed at Techie-Buzz.com
1800mAh battery for HTC Desire Z, Incredible S and G2: Love Confession Review from Fonearena.com
Mugen Power Batteries reviewed by Michael Oryl from MobileBurn.com
Mugen Power Batteries reviewed by Techblog.gr in Greek!
Reviews 2010
HTC EVO 4G 3200mAh Battery reviewed by John Walton
@droiddog
Samsung EPIC 4G 3200mAh Battery review from @Phandroid