Extended Batteries Reviews
Tech Media About Mugen Power
Mugen 6400 mAh Extended Battery for the Samsung Galaxy Note 2 Youtube Video review from wwjoshdew
Mugen Power 3000mAh and 1500mAh extended batteries for Nokia PureView 808 reviewed by Steve Litchfield on AAS!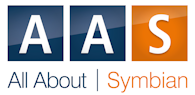 "We kept 3G data always on. Autosync was on, as were Location Services like Google Now. Here are our battery test results from a day of Complete Power Use:"
http://unleashthephones.com/2012/10/05/untether-your-android-with-mugens-4000mah-battery-for-the-galaxy-nexus-review/
KiDiGi USB Desktop Charging Dock for Samsung Galaxy S III review by RaulReviews.com
*GALAXY Note* Mugen 5400mAh Extended Battery Review/Experiences (VERY DETAILED) By Erica Griffin(She is awesome!)
Samsung Galaxy Nexus
4000mAh

extended battery reviewed at RaulReviews.com!
Verizon Samsung Galaxy Nexus
3900mAh

[HLI-I515XL]extended battery reviewed at Android Community
Samsung Galaxy Note 4500mAh extended battery [HLI-N7000XL] video-review by Batista70phone.com
Appreviewa made a video review of our Samsung Galaxy S 2 3200mAh Extended Battery
HTC Sensation
3600mAh

[HLI-Z710EXL] video review from RaulReview.com
Samsung Galaxy S 3200mAh Battery reviewed by Marques Brownlee from @droiddog
HTC Desire 3200mAh reviewed by RED-GSM from Croatia
Samsung Galaxy S II 3200mAh battery reviewed at Techie-Buzz.com
1800mAh battery for HTC Desire Z, Incredible S and G2: Love Confession Review from Fonearena.com
Mugen Power Batteries reviewed by Michael Oryl from MobileBurn.com
Mugen Power Batteries reviewed by Techblog.gr in Greek!
Reviews 2010
HTC EVO 4G 3200mAh Battery reviewed by John Walton
@droiddog
Samsung EPIC 4G 3200mAh Battery review from @Phandroid